[Peak Forum] Excitation Testing: Chaos in the US Lighting Market Begins
"LED companies want to enter the US market, and can succeed in the US market, the most important thing is to do product quality and reliability. Then, product certification is the primary threshold, and incentive testing can provide the most effective solution for the market. The plan." On June 9th, at the 14th Summit Forum, Nie Pengxiang, chairman of the survey and test, said in a speech.
Undoubtedly, the US market is the world's largest lighting market, and for many LED companies, it is indeed full of temptation. However, to enter the US market, the access system is very strict.
In fact, for the American lighting market, we have the feeling of sitting back in the past. In terms of LED applications, the number of LED lights in China has been far ahead of the United States, and the chaos has begun to appear in the entire market.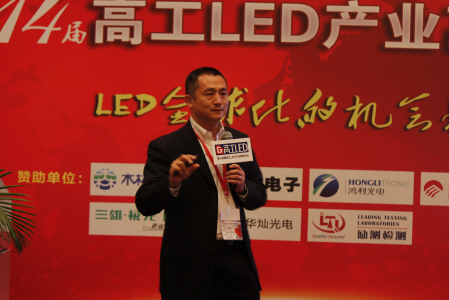 Nie Pengxiang, Chairman of the Incentive Testing
Nie Pengxiang pointed out that as the market gradually matured, the entire LED industry gradually precipitated. The penetration rate of the US lighting market is very low, but it is gradually increasing.
In addition, the application habits and requirements of American consumers for lighting are also different from those of China. The characteristics of products made in the US market are not refined, but they are very reliable and stressful.
In the United States, energy conservation is a "pseudo-proposition" that can be used everywhere in 24 hours. At present, the US LED market is mainly divided into three categories: home market, commercial market, and municipal market.
"Users are God, the strict consumer protection system in the US market, which requires that products exported to overseas markets be truly high quality." Nie Pengxiang said.
In fact, the demand for LED lighting products in the US market has continued to grow at a high rate in the past two years. On the one hand, due to the high level of consumption in the US market, the price sensitivity of LED lighting products is low. On the other hand, in recent years, the cost performance of LED lighting products has continued to increase, and its energy-saving economic benefits have become more and more obvious, and market acceptance has increased rapidly.
Although the market space is large, but you want to share a piece of ç¾¹ still need to make a "kungfu" in product quality.
Although the European market values ​​CE certification, there are no thresholds for many manufacturers. However, it seems that it is not so easy to enter the US market. Due to strict market access and sampling system, many people still stand outside the market.
If there are requirements, it will continue to meet the requirements. The incentive test has been continuously introducing new test standards according to the requirements of the US market access and sampling system.
"There are no hard-to-sell products, only bad ones." Nie Pengxiang finally mentioned.

Low volatge panel distribution system with CCC Certificate:
. Customized low volatge panel
. LV distribution
. MCC system
. Lighting system
. Air conditioner control system
. Fire protection system
Lv Panel,Lv Distribution,Low Voltage Panel,Low Voltage Distribution
Guangdong Superwatt Power Equipment Co., Ltd , https://www.swtgenset.com