Appliance repair information credibility increased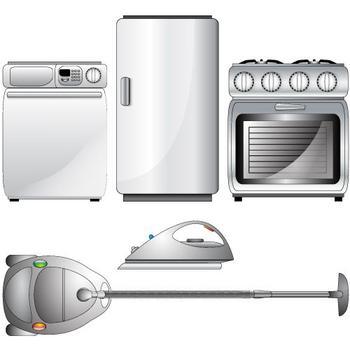 Currently in Beijing, the credibility of home appliance repair information has greatly improved. Recently, statistical data from the Beijing Municipal Bureau of Industry and Commerce showed that as of the end of 2012, the amount of complaints regarding the after-sales maintenance of home appliances by Beijing consumers had dropped by 37.73% year-on-year. The relevant person in charge of the China Household Appliance Service and Maintenance Association stated that it will try to promote Beijing's experience to various places.
It is understood that the black dot is the main reason leading consumers to be deceived, and the false information they publish makes it difficult to prevent. Many online and 114 directories in Taichung look like regular hotlines starting with "400 and 800" are actually cottages. Service, most of them do not have a fixed place, apply for one or more telephones, facilitate the use of the Internet to solicit business, and use inferior materials or waste materials, mainly to provide door-to-door service for appliance repairs outside the period of repair, due to difficulty in obtaining evidence. Make its illegal activities more unscrupulous.
In response to this phenomenon, the China Household Appliance Service and Maintenance Association launched a joint operation with service providers to crack down on black outlets since 2010. Consumers' associations and other departments have also issued consumer warnings on many occasions, but black network points have been repeatedly hit and repeated. From 2011, the China Household Appliance Service Maintenance Association tried to seek the support of the local business administration department in Beijing. At that time, the Beijing Municipal Bureau of Industry and Commerce had just begun to fully explore "social management innovation."
Through the joint investigation, they found that the distribution channels for false information were mainly the Internet and 114 check-in stations. Then the Trade and Industry Bureau and the Consumer Association invited the relevant person in charge of Unicom Beijing Branch and Baidu.com. The effect of source control can be described as immediate. In 2012, Baidu Company cleaned up nearly 1,500 false home appliance repair websites and rejected 214 qualified home appliance repair operators and went offline. At the same time, marked the location of the search results marked the regular home appliance repair operator customer service telephone and other information. Unicom Beijing Branch inspected the service calls of 172 home appliance repair operators.
With the support of the Beijing Municipal Administration for Industry and Commerce, the China Household Appliance Service and Maintenance Association has established the first home appliance repair network and employee information database in China. Up to now, Beijing has received 59 authorized maintenance outlets for branded home appliance companies, including information on thousands of regular maintenance outlets in the city, all of which are publicized on the website of the China Household Appliance Service and Maintenance Association. The reporter logged on to the website of the Association of Appliance Repairers and found that on the left side of the front page, the "inquiry system for home appliance repair service practitioners" and the "inquiry system for home appliance repair service providers" are clearly displayed.
The reporter randomly selected "TCL household appliances" among 59 home appliance brands. After one second, the company's official customer service, official website address, and six official contracted maintenance outlet names and addresses in Beijing were all displayed. At the same time, the reporter used "brand name", "brand name + maintenance" and "brand name + after sales" as keywords to search for information on repairs for a number of home appliance brands on Baidu, and the results showed that when searching with "brand name", With the exception of individual companies, the first search results displayed on Baidu are corporate official websites. The reporter dialed 114 to inquire about the company's relevant information. Most of the inquiries were made by the Beijing branch office or the Beijing after-sales service department.
At the same time, during the process of cleaning up blackout points, the law enforcement officers of industry and commerce also conducted a large number of business operations, verified 128 production and operating companies' own maintenance outlets, authorized 102 maintenance outlets, 1832 third-party maintenance outlets, and received the association's transfer. To appliance repair black network point clue 106.
Zhao Zerui, executive vice president of the China Household Electrical Appliance Service and Maintenance Association, said that taking the Beijing Municipal Bureau of Industry and Commerce as the core and cooperating with industry associations and related companies is a key factor in effectively cracking down on "Li Gui" maintenance. "We hope that this experience can be successfully copied to other regions later," she said.
A 6V Desk-top power supply can be battery charger for your laptop, or power backup for your bluetooth speaker, or external power source for your massage chair, or power station for your electrombile. A desktop power adaptor can be used everywhere in your life. With the over-current protection/over-load protection/over-voltage protection and short circuit protection, our desktop power supply assured you a perfect safety usage. At the same time, every piece of power adaptor that we produced, was get through 100% full-load burning test for at least 2 hours, and 3000Vac withstanding voltage test for 1 minutes. The conversion rate of our desktop power supplies is 85%, which is much higher than other factories.
6V Desktop Switching Power Supply
6V Desktop Switching Power Supply,Desktop Switching Power Supply,Switching Power Supply
Shenzhen Juyuanhai Electronic Co., Ltd. , https://www.powersupplycn.com